Press Release from the Hoopa Valley Tribe
Reposted from the Lost Coast Outpost 8/8/14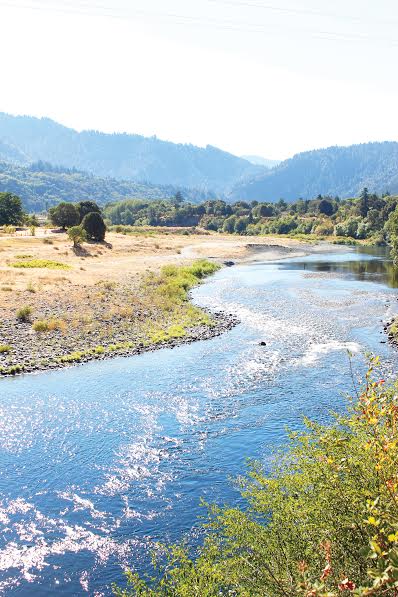 California's Emergency Services Coordinator, Jan Marnell, met on Wednesday with representatives from the Yurok, Karuk, and Hoopa Tribes to coordinate a response to what appears to be a looming disaster in Eastern Humboldt County.
California is in the middle of its worst drought in history after three years of below-average rainfall, and more than 75 percent of the state is under extreme drought conditions.
Even as the U.S. Bureau of Reclamation (BOR) announced that there would be no water releases into the Trinity or Klamath Rivers to prevent mass fish deaths, millions of gallons of local water continue to be diverted to Central and Southern California.
As more water is diverted away from local rivers, lower water flow leads to higher temperatures in the water, which at a certain point will become deadly for fish trying to swim upriver to spawn.
Robert Franklin, senior hydrologist with Hoopa Tribal Fisheries, said, "Three times more water is being sent to the central valley than is being released into the Trinity. If we don't see a fairly wet winter, we'll take a beating on the Trinity."
That beating may already be starting. Wells are going dry in several parts of Eastern Humboldt, and sick fish are being reported up and down the Trinity and Klamath Rivers.
Vivienna Orcutt said the water temperature in the Lower Klamath is already 77 degrees and local fishermen were reporting a lot of odd fish behavior.
"There are fish missing the scales on their bellies and rolling on the bottom of the river," Orcutt said.
Franklin confirmed the reports. "We're seeing obviously sick, disoriented salmon doing things they normally wouldn't do."
In addition to water diverted south to Central Valley farmers, there's also the problem of entire local streams and creeks being illegally diverted to irrigate hidden marijuana plantations.
Hoopa Forest Supervisor Darin Jarnaghan said, "We're finding large dugout basins – three or four feet deep – being used to water marijuana plants."
"We're not getting enough water flow. The majority of the streams in the area have more than half of their water diverted," Jarnaghan said.
In most of Eastern Humboldt County, the streams going dry have an immediate effect on people living there.
Hoopa Environmental Protection Agency (EPA) Director Ken Norton said, "The depth of the alluvial aquifer is about 30 feet and it's fed by surface level runoff. As the streams dry up, the aquifer and the wells will dry up."
Bill Patterson, assistant director of environmental programs for the Yurok Tribe, said, "We anticipate we're going to have a really big problem running out of water this summer."
"Right now we still have water flowing to two community systems, and we can truck water from there," Patterson said. "When those go dry, we won't have a lot of options."
Dara Zimmerman, an environmental engineer with Indian Health Services (IHS) in Arcata, said, "There are a lot of people downriver who are out of water and they're drinking creek water that's not safe to drink."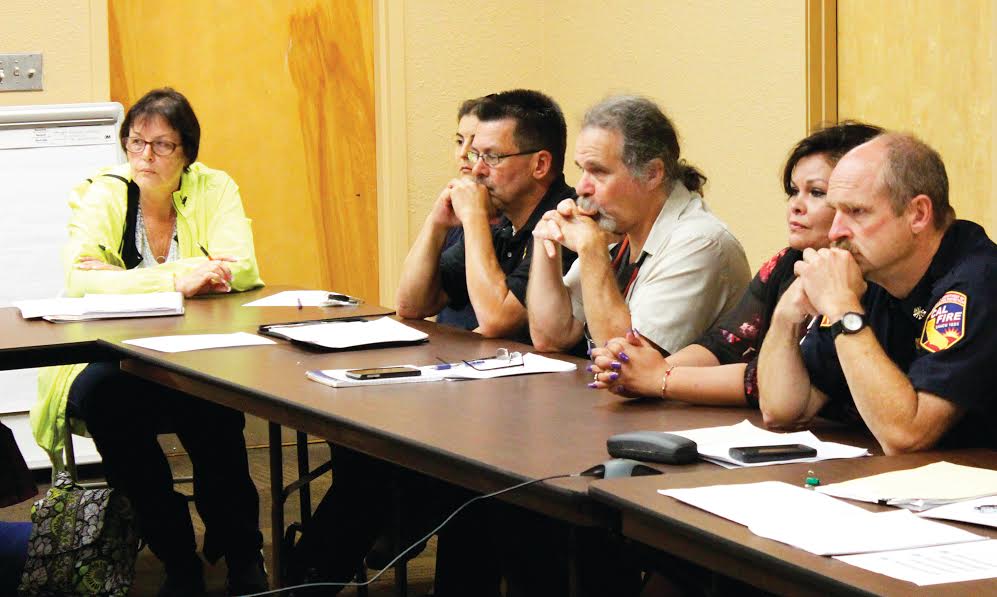 Hoopa Tribal Chairperson Danielle Vigil-Masten, Marnell and her staff, and other representatives from tribal and state agencies traveled to Eureka to attend the first meeting of Humboldt County's Drought Task Force.
Carol Rische, general manager of Humboldt Bay Municipal Water District, said the County's main source of water – Ruth Lake – was completely full, so residents of coastal Humboldt County are in no danger of immediate water shortages.
Rex Bohn, 1st District Supervisor, said Southern Humboldt residents could be facing the same sort of water shortages already hitting Eastern Humboldt, and water would have to be shipped to them.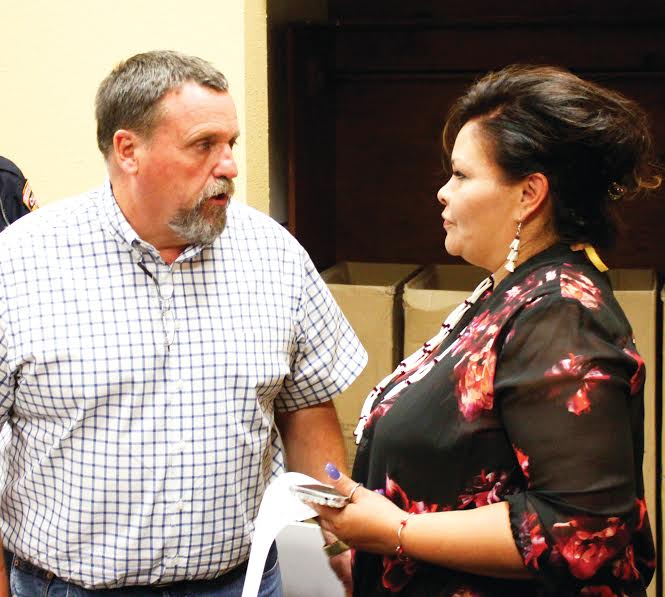 "31 water trucks have been brought in this year," Bohn said.
Vigil-Masten told the Task Force that water trucks from outside the area were spotted trespassing and illegally siphoning water from creeks on the Reservation.
"We have a huge issue," Vigil-Masten said, "with this fish kill coming up."
John Driscoll, from Congressman Jared Huffman's office, said, "I can assure you my boss is very much with the Tribes on this issue and he's very angry about what's happened."